80' Extreme Obstacle Course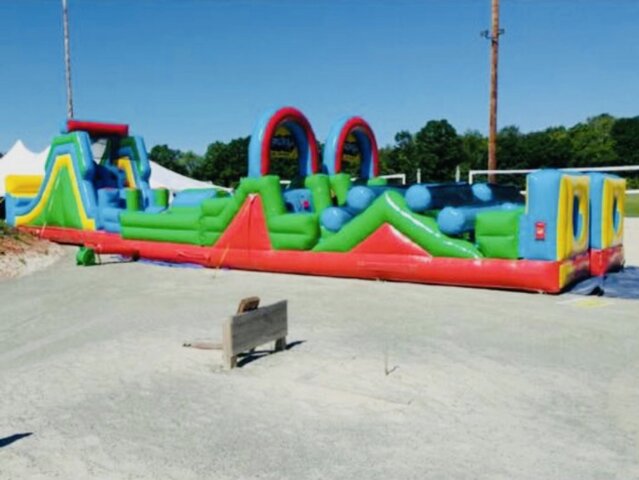 Description
Looking for an exciting and challenging obstacle course to add to your event? Look no further than our 80' Extreme Obstacle Course! This massive inflatable course is packed with thrilling obstacles that will test the skills and endurance of even the most seasoned athletes.
Starting with a towering climb to the top of the course, participants will then face a series of obstacles including horizontal hurdles, vertical pop-ups, and a thrilling slide down to the finish line. With its bright colors and eye-catching design, the 80' Extreme Obstacle Course is sure to attract a crowd and provide hours of fun and excitement for all ages.
Constructed from high-quality materials and built to withstand heavy use, this inflatable obstacle course is perfect for carnivals, festivals, corporate events, and other large gatherings. So why wait? Book the 80' Extreme Obstacle Course today and take your event to the next level!