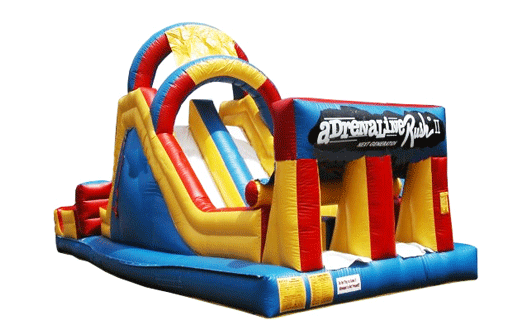 Description
Looking for a fun and challenging obstacle for your next event or party? Look no further than the Dual Rock Slide Obstacle!
This exciting inflatable obstacle course features two lanes of climbing, sliding, and rock wall challenges that will put your guests' skills to the test. Participants can race against each other to see who can make it to the finish line first, adding an element of friendly competition to your event.
The Dual Rock Slide Obstacle is made from high-quality materials that are built to last, ensuring that your guests can enjoy it for years to come. It's also designed with safety in mind, featuring soft landings and secure footholds to help prevent injuries.
Whether you're planning a birthday party, corporate event, or school carnival, the Dual Rock Slide Obstacle is sure to be a hit with guests of all ages. So why wait? Add this exciting inflatable to your event today and watch the fun unfold!